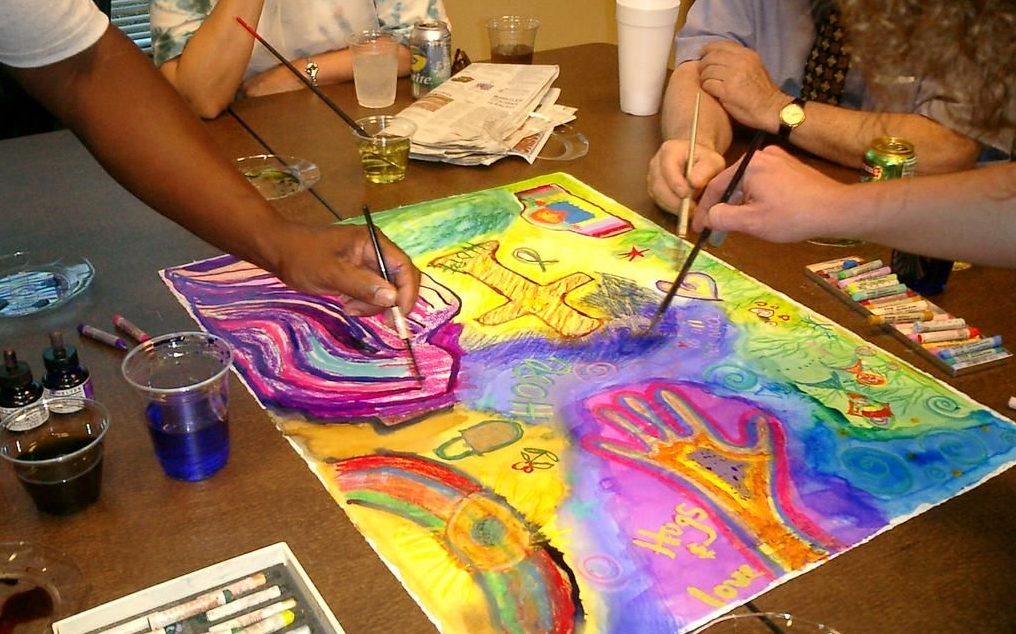 Art Therapy Canada houses a team of skilled art therapists who have extensive experience and expertise in delivering the support you need. They've undergone hundreds of hours of professional and practical training at the reputable Toronto Art Therapy Institute (T.A.T.I.).
In order to deliver your mental health needs, we also take care of our mental health by regularly practicing self-care. We take regular group art therapy ourselves conducted by a trained Art Therapist.
Also, our art therapists regularly meet, discuss, and share with each other effective techniques/approaches they've been using for their diverse clientele. This makes them even more capable of delivering art therapy that works best for their clients.
The majority of our therapists have their own private practice outside our center. Prior to joining us, they have already handled numerous clients with different backgrounds, demographics, and mental health history.
What binds these art therapists together is their deep-seated passion to provide mental health care services. They've seen first-hand the great need for mental health care, and this fuels them to make it accessible and affordable to all.
Our session fees start at $60 CDN. For the succeeding sessions, you and your therapist can discuss the fees that will work for your financial situation. We take insurance plans that cover mental health care and psychotherapy as well. And, if it's your child who needs art therapy and he/she is below 9 years of age, you can apply for financial assistance at www.manyhandsdoinggood.ca.
We are currently keeping an eye out for passionate art therapists who share our mission of giving accessible and affordable mental health care. We would love to have you in our co-working space. Join our growing team!